Your Favourite Buyer Advocacy Services in Ballarat
Are you aspiring to purchase a property in Ballarat? First, you must ensure you pay the best price for it and guarantee that you get the best property, which will justify your investment to the fullest. But for that, you must have a sound knowledge of the present dynamics of the real estate market and have the complete list of real estate properties for sale in and around Ballarat handy. This is where seasoned buyers advocate in Ballarat will come into play. What better name can you opt for than Investing in Properties? With some of the most experienced and qualified professionals who know the Ballarat real estate property like the back of their hand, we are the most trustworthy name you can put money on.
One of the essential features of our buyer advocacy services is that we are entirely customer centric. When you put stakes in us, we will consider your budget, lifestyle, personal compulsions and choices and your aesthetic preferences while looking for a property for you.
Transparency is the USP of our Buyer Advocate
One of the principal reasons for our success as professional service providers has always been transparency. Right from your cold contact with us, all through searching, negotiations till the completion, completion of transaction and handover of the property, we maintain unparalleled transparency so that you know precisely what is being done and why as a stakeholder.
This transparent and entirely customer-centric approach has made up the best buyers advocate in Ballarat.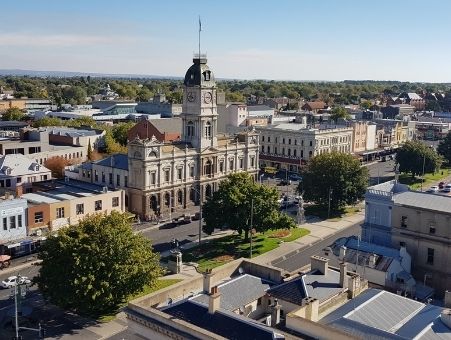 Where Do Our Buyers Advocacy Services in Ballarat Differ From Others?
Ever since we started our buyer advocacy services, the buyers' interest has always been at the top of our priority list. As such, we act only on behalf of our buyers, guaranteeing that there are no clashes of interest between the two parties. It has always been the entirely focused upholding of the appeal of YOU – the buyer.
What are the Features of our Ballarat Buyer Advocacy Services?
We have some of the best and the most qualified & experienced buyer's advocates at our disposal, all of whom are licensed and bonded.
We are entirely unbiased, and our sole motive has always been to secure the very best property for our customers.
Our service is totalitarian, transparent, and comprehensive and provides honest and open opinions at every step of a deal, keeping our clients well ahead of the rest.
Get in Touch With Us
Are you looking forward to hiring the best buyer advocate? Call us to know your plans, and we will assist you with that. Or write to us to learn more and get an online quote from our end.