Your Trusted Investment Property Buyer Advocate in Melbourne, Victoria
Property investments, if done right, can help you gain extraordinary passive income. At the same time, it can fulfil your residential or commercial accommodation related requirements. However, putting your money on the right property can be tricky, and there is a lot of research involved. It takes time, patience as well as information gathering. But if you have time constraints and want to play safe, booking an appointment with a reliable investment property buyer advocate in Australia is the best option that you have.At Investing in Properties, we are home to some of the best investment property buyers agents in Melbourne, Victoria, ready to guide you with real estate and its dynamics. They will help you save money by purchasing properties below market value. Moreover, they will assist you in buying properties that can fetch you good income, and are thus best for retirement planning. So, if you are searching for the right advocacy services, we are your best bet.
Since our investment property buyer advocates in Australia are highly experienced and have in-depth knowledge of the entire real estate market. They will assess your requirements and then provide you with a consultation.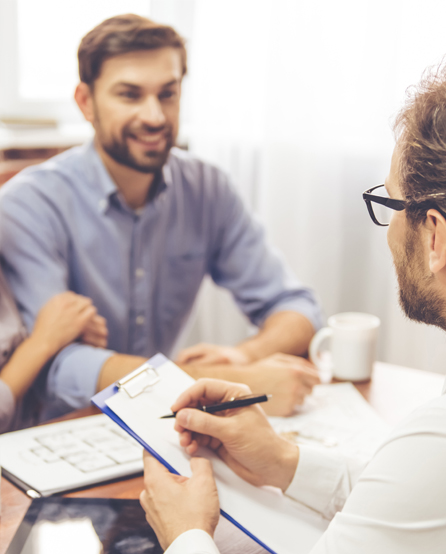 What Our Real Estate Buyer Agents in Melbourne, Victoria, Can Help You With?
Our real estate buyer agents in Australia will help you traverse through the intricacies of purchasing properties. Starting from the search for the property as per your requirements to helping you with renting out the same, they will be with you throughout the journey. Besides, they will carry out
Price Negotiations On Your Behalf: Our property brokers in Melbourne, Victoria will negotiate the price on your behalf and ensure that you can save at least 5% on the asset that should be below market value. Thus, if you do the math, you can see that you can avert spending tens and thousands of dollars.
Bidding in Auctions: The best place for buying a lucrative property is an auction. However, if you have never participated in a buying mechanism like this before, it is best to let our real estate buyer advocates in Melbourne, Victoria do the needful.
They will prevent overbidding and employ the best strategies to acquire the ideal property for you.
Comprehensive Property Analysis: Our real estate buyer advocates in Australia will analyse and offer you comparable sales evidence to help you determine whether the property that you have selected or the one that we have chosen for you will indeed meet your requirements.
Exploring and Investing in Off-Market Properties: Many premium properties are not advertised online due to certain factors such as higher asking price, ongoing constructions, remodelling, etc. However, these properties are excellent for generating passive income. But since fewer people have access to them, it is best to let our real estate brokers in Melbourne, Victoria, find them and negotiate the price for you.
Walk You Through the Payment and Paperwork Process: To invest in a property, you might need to pay the seller in full, or in instalments. Besides, the process involves plenty of paperwork. But when you have our real estate brokers in Australia with you, rest assured that you will not have to give your time to the same. They will manage the process and will guide you through step by step.
So, you can clearly see why you require an Australian property buyer agent or advocate when it comes to investing in real estate. Also, by examining what we do, you can arrive at the conclusion that Investing in Properties is indeed the organisation that can help you meet your needs.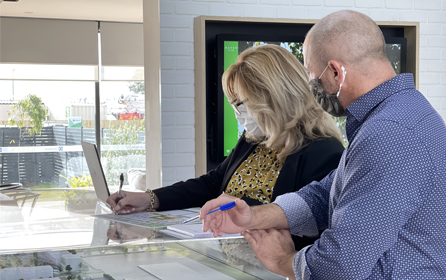 Why Choose Our Buyer Advocacy Services in Melbourne and Other Regions of Victoria?
Our buyer advocacy services are highly demanded in Melbourne and all across Victoria, Australia, because
We have years of experience in property purchases
We search for your preferred property and also negotiate its price
We always find below market value properties for you
We find properties that can provide you with a good passive income
We also help our clients in creating property portfolios
So, connect with us and discuss your property requirements with the best buyers advocate. We guarantee that you will be satisfied with our service.
Areas We Serve
We offer our buyers advocacy services throughout Melbourne and other Victorian regions that include
So, if you are from any of these cities or towns and require assistance regarding real estate, get in touch with us now.
Contact Us for a Free Consultation
To book a free consultation regarding real estate, wealth and equity, developing a retirement plan or creating a property portfolio, call us at Investing in Properties today.