Comprehensive Buyers Advocacy Services in Daylesford
At Investing in Properties, we understand that property purchase is the single most significant investment in your life. Therefore, you cannot take any false steps during acquiring the property, which starts with pursuing a suitable property and ends with the handover. During this entire journey, our professional buyer's advocates in Daylesford will be at your side, helping you to grab the best deal.
Every buyer's advocate in our team will work solely for YOU and YOUR interest. With comprehensive knowledge about the local real estate market in Daylesford, we will assist you in every step of the transaction, starting from the hunt for the right property, zeroing on the property of your choice, the negotiations, the agreement, the marketing, and the final handover. Our Daylesford buyer advocate will ensure that you get the property of your choice, which meets your functional needs, and aesthetic preferences and underlines your style statement. In short, our buyer's advocacy services will ensure that your investment is fully justified.
How Do Our Buyer Advocacy Services Help?
One of the principal advantages of our buyer advocacy services is that it is comprehensive. Our services include: 
Detailed Briefing: It includes understanding your purchasing parameters, including your expectations, functional requirements, aesthetic preferences, and preparation of the briefing accordingly.
Searching: A detailed and in-depth active search or providing support to your search.
Assessment: Identification of every aspect of the property, including the renovation potential, the scope of growth in price, locational and logistical factors and other evaluations.
Negotiation: This includes negotiation with the seller so that the final cost matches your estimated budget.
Finalising the Deal and Handover: The professional will supervise or conduct the deal, help in a transparent transaction between the two parties, and settle the final handover.
Thus, this all-encompassing and holistic nature of our service makes us the buyer advocacy services.
What Makes Us the Best Buyer Advocate in Daylesford?
Our buyer's advocate deals with the best real estate agents and, while doing so, will never disclose your identity.
They maintain a thoroughly transparent transaction process, ensuring that you never take a single false state.
Our service makes your hunt for your home fast and seamless, guaranteeing that you pay for the best property.
We guarantee you will not end up buying a wrong home.
If all these do not make our buyer's advocacy services in Geelong the best you can look for, what else will?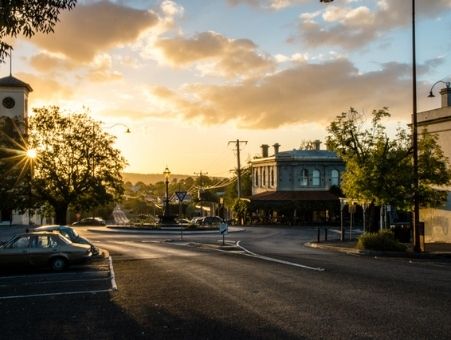 Get in Touch With Us
What makes you wait if you pursue the best buyer advocate? Call us to know more about us. Write to us to get a free quote along with other deliverables.