The Most Competent Buyer Advocacy Services in Bendigo
Are you aspiring to purchase a property in Bendigo? You must take cautious steps to not end up on the loser's side, paying more than what the property owner deserves. That's why your need of the hour should be a quality buyer's advocate who will be able to guide and assist you in the right way throughout the transaction. What better name should you look forward to than Investing in Properties if you are in Bendigo? We are the home to a highly experienced team of buyer's agents who will save you money, time, and stress when you put stakes on us.
Our highly qualified team of buyers' advocates in Bendigo practically breathe and live real estate. They will work sincerely and professionally to deliver the ideal real estate property to you, meeting your functional needs and aesthetic preferences and fitting your budget.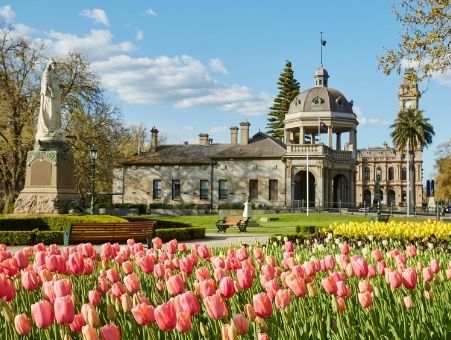 Our Bendigo Buyers Advocates are the Most Trusted Ones
Pursuing excellence is not just a term to us; that's what every buyer's advocate strives for in Bendigo of our team while serving clients.
Our professionals take a tailored approach, considering your needs and hunting for the right property to suit your needs and budget. Our buyers' agents in Bendigo guide you through every step – right from the search, all through the negotiations, agreement and handover and ensures you do not take a single false action during the entire negotiation.
What Is Our Buyer's Agent's Full Service?
Our premium buyer's advocacy service in Bendigo is all about an eye for detail so that nothing is overlooked when it comes to purchasing a property. Regardless of whether you are an ex-pat home purchaser, an owner-occupier, or an investor, we have the competency to tailor-fit unique service models that will secure the best available real estate property at the lowest possible rate.
What Are the USPs of Our Bendigo Buyer's Advocacy Service?
Ever since we started, our buyer advocacy services have been known for:
Superior client-centric results
High-Quality Teamwork
In-depth knowledge of local real estate markets
Transparent, customer-centric approach
A knack for leading from the front
Comprehensive service
Besides: 
We will never let you pay prices raised by emotion.
We will never let you get stressed out by the probability of missing out on any critical piece of information regarding the property you are eyeing on.
Get in Touch With Us Now
What makes you wait then? Call us to let us know about your needs. Or write to us and we will get back to you with a free, online quote and other deliverables.