Buying any kind of property can feel like an intimidating task, especially for first-time buyers. Skilled real estate agents play a major role in guiding new property owners through the labyrinth of real estate transactions.
Their services are essential as the network of complicated mortgage rates and tax laws are difficult to understand and navigate through. To have a positive experience, here are some guidelines to help first time real estate buyers.
Honesty Counts:
First time buyers especially value honesty as they have limited knowledge. They will ask more questions and need guidance from experienced real estate agents. Letting the real estate agent set up clear expectations will help develop trust amongst real estate buyers. They would also need to ask reasonable and easy questions like how far their budget will go, what are they willing to sacrifice, and what can they afford realistically?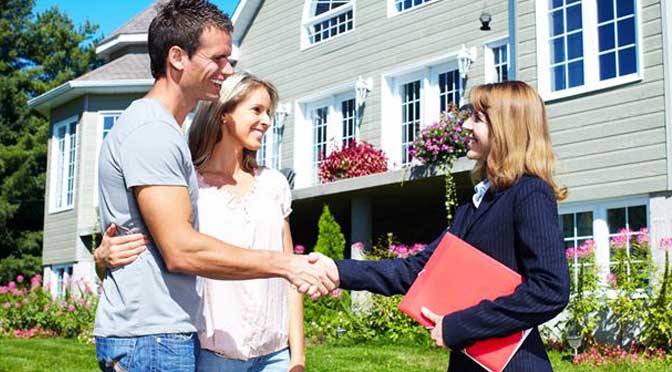 Location, Location, Location:
According to property experts, real estate agents have a huge influence on the home buying experience. They can either make or break the deal. Experienced real estate agents will work with their buyers from beginning to end; some are willing to go even beyond that. Good agents are always willing to share their knowledge and be honest about what their client can afford. They should represent that their buyers are serious in buying real estate.
Answer Questions:
First time home buyers are encouraged to ask their real estate agents about their qualifications, track record and continuing education. This helps build trust and confidence between the two parties. Buyers are also advised to list down what they want in their future properties like house/apartment size, neighbourhood, appliances, bedrooms, and yard size. By narrowing down what you want and need, real estate agents can find homes that meet your requirements and budget, negotiate the best deal possible, and make your real estate journey smooth.
Avoid Pitfalls
Real estate agents are there to help guide their first-time clients avoid potential pitfalls. As such, first time buyers are encouraged to ask specific questions like crime rates in the area, transportation options, demographics, and average price homes of the area. Another possible pitfall would financial responsibilities. It is essential that the real estate agent explains and clarifies the process and ensuring their clients can afford all the costs of owning their new home. In addition, they play a pivotal role in getting mortgages approved, finalizing home inspections, draw up a contract that protects all parties involved, assisting in due diligence and help iron out any problems that occur during the process.
Explain Closing
To ensure a smooth transition of property, there are certain steps a realtor must take. Questions like the breakdown of the mortgage loan, financial obligations of the buyer, title transfers and fund disbursements must be answered prior to closing.
Buying a home for the first time is not only full of overwhelming information, but it is also a highly emotional process. Helping first-time buyers have a positive experience can lead to new referrals down the road.