Chapter 1.
The Valuation
A conservative strategy
After deciding I had to get rich by building my own property portfolio if I was going to do it at all, I needed a strategy.
By nature, I am not a gambler. I wanted to proceed with absolute certainty that I would always be able to meet all my financial commitments. So, to test some ideas I had, I experimented with the apartment I was living in.
About six months earlier, in August 2000, I had purchased a two-bedroom, 70m² apartment in the Melbourne CBD. I'd not purchased this property as an investment. I had just returned from living interstate and wanted to experience inner-city living for the first time. After two weeks looking for apartments in the local newspapers, I happened to drive past an estate agent's "open for inspection" board.
I inspected the property, which was for sale for $225,000. Within half an hour I offered $205,000 and concluded the purchase later that day. It was a newly refurbished warehouse style apartment. Because the property was complete and ready to be occupied immediately, there was no saving on stamp duty, as there would have been if the apartment had been purchased off the plan in Victoria.
You can use the strategies I talk about whether or not you own or have ever purchased a home. Because of my conservative nature, I tested the ideas I'm about to discuss with you using a property I already owned. But even without it, I could have still used these ideas with my parents' house or even a friend's house.
The only financial risk I had to take was to pay for an independent sworn valuation. Such a valuation is prepared by a licensed valuer and can be done using different methods. Usually, though, the comparison method is used, in which similar properties that have recently sold are used to determine the value of the property being assessed. Very few estate agents are licensed to provide you with a sworn valuation, and unlike estate agents, valuers must provide evidence to support their valuation and can be sued if wrong. You can find a licensed valuer by looking in your local phone book or searching the internet.
If you don't get the result you want with your test case, you don't have to proceed any further than this first step.
The ideal property for such a test will have been purchased within the last twelve months, so that one can compare the valuer's figure to the price that the owner (which maybe you) paid. The more recent the purchase, the better.
When I went to get my own valuation, for the apartment I'd bought just six months earlier, I wanted to see if I could make money out of thin air by creating new equity in my property. I wanted to test how much I could influence a valuer's thinking and see if it was possible to convince them to give me a higher valuation for my apartment.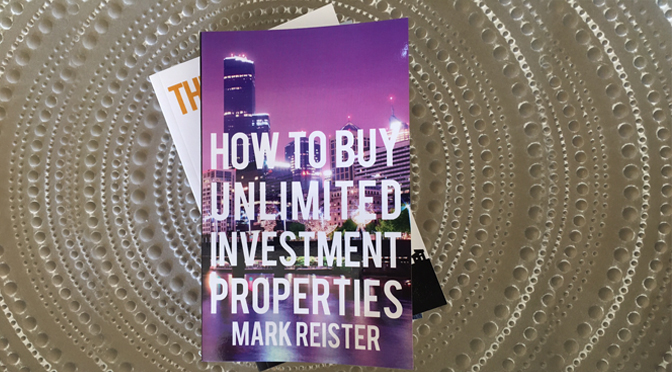 Setting expectations
Before I invited a valuer to inspect my property, I needed to determine what I thought was the highest possible outcome I could achieve. I started by gathering sales results of all properties comparable to my own. I concentrated on two-bedroom apartments sold in the last six months within the CBD.
When choosing properties for comparison, it's best to look within about 3–4km. Choose only properties that have sold in the last six months. Ignore properties that are still for sale—they may go for significantly less than the asking price, and if that asking price is overly inflated, it may never sell and could be withdrawn from the market. Choose a property that appeals to the same group of people as your own (family home buyers, first home buyers, etc.). The two properties should offer the same number of bedrooms, similar living space and land size. They should be about the same age, and their construction should be the same (both brick, both timber, etc.). Finally, only compare apples with apples. There's no point comparing houses with units, townhouses, flats, or villas. Different types of dwellings appeal to different buyers and can achieve vastly different sales results.
I started gathering sales results by visiting my local estate agents and telling them I considered selling my apartment and therefore wanted to know what they had recently sold that I might use as a comparison. Good estate agents should be able to call upon numerous examples immediately. Because the estate agent wants to win your confidence and ultimately your business, they will be likely to mention only their better sales results.
In addition to the list of addresses and sales prices, I also asked for a copy of the advertising brochure for each property, which usually includes a floor plan. I also gathered sales evidence from results published in local newspapers, and by searching real estate sites on the internet. Many of these sites now have facilities that let you find previous sale results going back as far as six years. This information includes photos, a description of the property, a brochure, and the sale price and date.
As you would expect, when I compared these sales results with the price I paid for my apartment, some properties had sold for more some had sold for less. The cheaper properties I discarded.
To analyze the remaining results, I typed a summary page briefly listing each property:
its size in square metres (m²)
number of bedrooms and bathrooms
car parking spaces and additional features
sale price and sale date
To each summary I attached the brochures the estate agents provided.
After reviewing this information to see what sort of prices similar properties had sold for, I set a range that I would be satisfied with in a valuation. First, I picked the lowest figure I would accept: $215,000. Then I chose a figure to represent the most optimistic possible estimate: $245,000. The most likely outcome which was somewhere between these two extremities: between $220,000 and $230,000.
By choosing a range, I opened my mind to the wide variety of possible outcomes, and I could start thinking in advance about what I'd do when the valuation figure became a reality.
Next, I invited three different estate agents to assess my apartment for rental and sales purposes.
I did this for a few reasons. First, if the sworn valuation went well, I intended to rent my apartment and would need rental estimates anyway. But more importantly, high rental estimates can add credibility to your valuation figure.
Just like I wanted a high valuation, I also wanted high rental estimates. To help achieve this, I mentioned to each agent that I would most likely rent my property furnished. The general consensus was that furnishings should increase rent by approximately $100 per week. I requested that the written estimates show the rental figure inclusive of furnishings, but that no reference be made in the letter to furniture. This way, I had a letter showing the maximum rent level possible with no mention of whether furniture was or was not included.
My second reason for inviting estate agents to inspect my apartment was that unlike a sworn valuation, you do not need to pay an estate agent for their opinion of value. As a result, I could afford to get as many opinions as I needed to get the result I wanted. This proved fairly easy. If the estate agent believes you are considering selling your property, and they are competing for your business, their opinion of value is usually on the high side of what you might get if the place is indeed listed for sale.
The third reason was that I wanted to practise my arguments for a higher valuation on estate agents before incurring the cost of a sworn valuer.
Finally, I thought a few high opinions of value from local agents, combined with the sales evidence I had gathered and the rental estimates, would help influence the sworn valuer to give a higher valuation. After all, valuers are just people, and can be influenced by sound, logical arguments. A valuation of any sort is nothing more than one person's opinion based on information available at the time.
In this case, I wanted to provide all the information necessary for the valuer to make an informed decision on the value of my property. The effort I'd gone to in obtaining both rental and sales estimates was to see how far I could push the result.
While I was compiling all this information, I also kept a watchful eye out for newspaper articles telling positive stories about the state of the real estate market. Because journalists like sensational stories, to them the real estate market is always in a state of boom or bust. Usually, though, even during a depressed market you can still find stories of "Record Price Paid in Street", or "Sold Well Above Reserve Price." A perennial lead story is "Numerous Bidders Spur Excellent Clearance Rate." As you'd expect, by now I was only interested in stories with a positive spin on the market. All these articles I added to my mounting data.
If at first you don't succeed…
Armed with my comparable sales evidence, estate agents' estimates, rental estimates and newspaper articles, it was time to get a sworn valuation. Each bank has a panel of approved valuation firms they use just for this purpose. Most large valuation firms appear on the panels of most banks. If I obtained a valuation from a firm not on my bank's panel, the valuation would later be irrelevant. I contacted my bank and obtained a list of their approved valuers. After calling each firm to enquire which banks, they can carry out work for, I made an appointment and met a valuer a few days later.
The valuation firm I chose was on the panel of all major banks and numerous second-tier lenders. By using this firm, I was not restricting my choice of banks for my later financial purposes.
Because my apartment was only 70m², the inspection was over in the time it takes to boil an egg. After he'd inspected my apartment, I asked the valuer what figure he had in mind.
Unfortunately, his opinion and my desired outcome were remote strangers. In the valuer's opinion, my apartment was worth precisely what I paid for it: $205,000. Justifying his estimate, he argued that the real estate market was stable, with no price fluctuations over the previous six-month period.
After initially reeling from the impact, I quickly gathered my thoughts and comparable sales evidence to launch a counterargument for a higher figure. We lunged and parried for a while. The valuer was armed with all the lower comparable sales I had discarded. I wielded my higher-priced comparable sales, but with little effect. His opinion was that because so little time had elapsed since I purchased the property, and because the market was stable, the information I gathered was inconsequential. He dismissed it outright. My passionate counterattack at least won a conciliatory note when he conceded that if I were lucky he might be able to increase my valuation figure by up to $5,000. Disappointingly, my first 24 attempt at obtaining a high sworn valuation was a resounding failure.
At this point, it's important to note that valuers have access to exactly the same information you have. This includes the purchase price you paid for your home. A significant difference is that while you have a vested interest in your property, a valuer does not. As a result, it is worth investing extra effort into finding more comparable sales and collating more data about your property and the real estate market than the valuer has an interest in doing. Since the valuer has no interest in your property, they are usually only too happy to have their work done for them. But you must produce sufficient evidence, backed by logical, rational arguments, to support your case
. …try, try again
Despite my first failure, I still believed I could sway a valuer's opinion to my way of thinking, so I called the second valuation company of my choice, from the list of approved valuers provided by my bank.
It was rather like preparing for a job interview after your first one goes horribly wrong. I reviewed my modus operandi. I revisited my list of comparable properties (and made no changes), rehearsed my key arguments for a higher valuation, and reappraised my approach once the valuer arrived.
I met the second valuer at the apartment and invited him in as far as the dining room table. This time, I decided to go through all the information first, before letting him walk through. Without asking, I put on the kettle, sat him down and told him that I wanted to show him some information that I thought might help him. Over a coffee and after chatting for about an hour, I invited him to view the rest of the apartment.
He wandered from one end of the apartment to the other in about thirty seconds, a round trip of approximately 20 meters, all without opening a cupboard or measuring a single surface. He then confidently declared that my opinion of value was correct, albeit perhaps somewhat conservative. As you can appreciate, after my first failure at obtaining a suitable valuation, this comment left me wanting confirmation that I had heard correctly. With a broad grin on my face, I listened intently as he reiterated that in his opinion my assessment of the property's value was correct—his report would show a valuation figure of $245,000.
A more than satisfactory result! 
Having purchased the property only six months earlier for $205,000, this valuation already gave me an extra $40,000 equity in the property, which I needed and intended to use to start me on my path to building a property portfolio.
The secret of my success
An important difference between the first and second valuations was the time I took at the start of the second valuation talking to the valuer.
During our chat, I was able to demonstrate that I had a sound knowledge of the real estate market around my apartment and the broader market in general. Significantly, although I had comparable sales, which were much more expensive than my home, I communicated that I was not expecting a valuation figure as high as the one he ultimately delivered. I did this to show that I did not have an unrealistic expectation.
Another and perhaps more important difference between the two valuations was that during the second one I emphasized that I was not going to sell my property. Valuers can get into trouble if they provide a valuation figure, and the property owner decides to sell their property on that basis but gets significantly less than what the valuer had indicated. To protect themselves from a possible lawsuit, valuers make conservative estimates. By clearly indicating that I would not be selling my property I eliminated that possible threat, giving the valuer a high degree of comfort.
To get the valuer into a generous and hopefully sympathetic frame of mind, I told him that the valuation was for bank purposes only and was to help me settle a property I had recently purchased. A good valuation would enable me to obtain bank finance and settle my new property. Although this was not entirely true, I honestly had (and still have) no intention of selling my apartment. The higher valuation was intended to help me buy a new investment property—I just hadn't found it yet.
Summary
Choose a property that's been sold within the past six months
Get comparative sales results from real estate agents, from local newspapers and by checking the Valuer General's records
Collate and review these sales results, then decide on a range that you'd be satisfied with in a valuation. Settle on a minimum, realistic maximum, and likely outcome
Tell estate agents you're considering selling your property, and get their opinions of its sale and rental value
Collect positive stories about the real estate market from the local press
Use evidence and persuasion to get a higher valuation
If possible, present the evidence in your favour before the valuer inspects the property
Demonstrate that you know the property market in your area and don't have unrealistic expectations
Say you're not planning to sell: this will prevent the valuer from trying to protect themselves by giving a conservative estimate