Unless you have just arrived from Mars you would be aware that the Reserve Bank of Australia has lifted the official cash rate by .25 base points to 0.35%. This was the first increase in 12 years. All the major banks have passed on this rate rise to their customers in full. 
As a result, there is a lot of speculation about what will happen to property prices and the real estate market, as a whole. Many investors and would-be home buyers have asked me these questions, so for the record, here is my opinion of what will happen in this new era of rate rises.
First of all, my message is don't panic! The official cash rate has been at a record low level for the past 12 years. It was never going to get lower so it could only go up. It has increased by 25 bps. It was going to happen at some stage. The speculation that there could be as many as 8 rate rises in the next 2 years is, in my opinion, ridiculous. There most likely will be a few more interest rate increases in the next couple of years depending on things such as, inflation, property prices, investment, consumer confidence and global factors like the war in Ukraine and petrol prices. However, if interest rates increase 8 times in the next 2 years the real estate market would be decimated. This would devastate every homeowner's personal wealth (including the Banks). Consumer confidence would drop, and investment would dramatically decline. This is in no-one's interest (including the Government, Banks, and Businesses). So, it won't happen!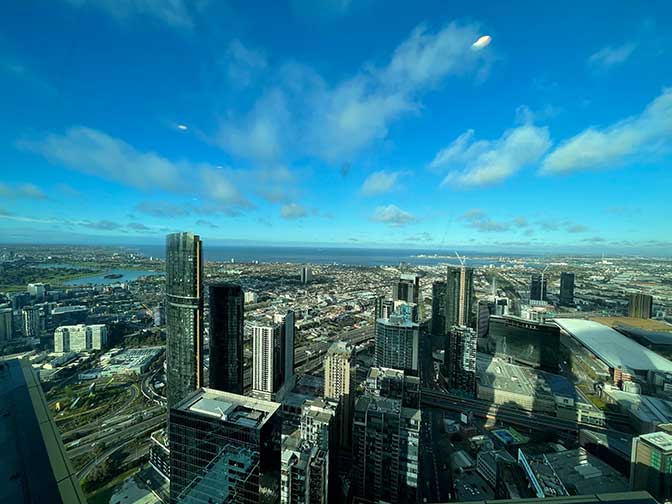 Interest rate rises are designed to "tame a surging market" according to the RBA.  We have experienced unprecedented property price growth and homes are worth more now than they have ever been. For the time being the recent interest rate rise will stunt this growth.
According to the ABS the medium house price in Melbourne has only dropped 7 times since 1960 and 8 times in Sydney and the largest falls in a single year was 4.7% in Melbourne and 5.2% in Sydney, similar results have been recorded in other Capital cities. The commentary that homes may fall by 15% is designed to get people listening, watching or reading the News. It's media hype. According to the media the market is either booming or busting. This makes an interesting news headline.
Just to clarify my opinion, the year-on-year medium house price will not drop by 15%. We have just experienced a period of record high property prices. Any reduction in prices will come off the gains made. In other words, if your home increased in value by 20% this year and now goes down by 15%, compared with last year your home has only increased in value by 5%. I expect year on year your home will be worth a bit more than it was last year.
Undoubtably there will be examples where some individual homes will dramatically fall in value. If you bought the most expensive home in your suburb and you paid $10,000's above the reserve price at auction, you will most likely experience a price drop. Typically, the most expensive homes fall in value first and by the most amount of money. This is because the pool of potential buyers for the most expensive homes decreases when money (borrowings) become more expensive and harder to acquire.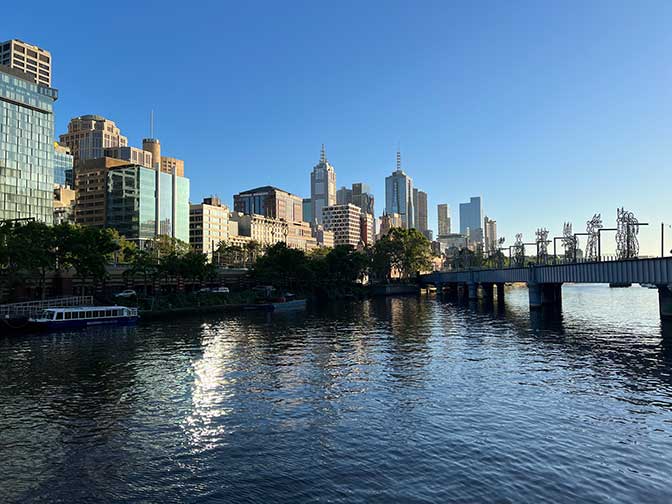 Typically, cheaper properties are shielded from this (to a degree). That's why it is always paramount when buying a home that you do your due diligence and buy a property which is priced right and is "good" value. If you buy the right property at the right price, you will always find potential buyers for your property.
I believe property prices will remain at a similar level as they are now for the next couple of years regardless of interest rate rises. If you are old enough, you will remember a time when interest rates were at 16-17%. We are still able to borrow money at around 4%. This is still incredibly low. Anyone who has recently borrowed money to buy a home needed to qualify for their loan a much higher interest rate. The banks anticipated rate rises and ensured that customers could afford the increase in mortgage repayments. These rate rises will not lead to mass foreclosures.
The interest rate increases will dampen consumer confidence, lead to a softening of the auction clearance rates and push out the time on market (the length of time it takes to sell a property). This will ultimately lead to property prices remaining stagnant.
The inevitable consequence of this is that rental prices will increase. There have already been stories in the media of rental property shortages. This will only worsen. The first thing you need to be aware of is this, if properties are going up in value rents stay at the same level. If properties are going down (or staying the same) rents go up. It may seem counter-intuitive, but the two markets run in opposite directions. This has to do with supply and demand.
In most areas (except the CBD, Docklands and Southbank) rental vacancies are at 2% (this is very low). In the next couple of years this will get worse. The next big story in the media will be the lack of rental properties available, people who can't find a home to live in because they cannot afford the rent and people paying over the odds to secure a rental home. This will be fuelled by the lack of investors buying properties and listing them for rent. If you already own an investment property you will experience very little to no capital growth in the next couple of years, but your rental income will dramatically increase. This will obviously help how your investment is geared.
What will happen beyond 2 years? I believe there will be a new boom in property prices. Before Covid 19 we had a shortage of homes in Australia and more particularly Victoria which was experiencing unprecedented population growth. During Covid this story went away as we turned our attention to the pandemic. As a result of Covid and now the war in the Ukraine the cost of building materials has skyrocketed. This has led to many new building projects being shelved. Now add the increase to interest rates and the building sector will slow down even more. This will not manifest into a big problem until overseas (foreign) workers and students return to Australia. But they will return. Australia has recorded low unemployment and many industry sectors are screaming out for workers. In the past many of these jobs would be taken up by foreign workers. Australia has also shown globally that it is both a safe and stable beacon in these uncertain and volatile times.
In summary, I believe in a couple of years, when foreigners return, the war in the Ukraine is hopefully well and truly over, interest rates have stabilised, rents have increased, rental vacancy rates are at an all-time low and housing demand is at a new high level, property prices will boom. Until then, over the next 2 years, we are heading into a period of stable house prices.
I am currently forming my next bulk buying group. If you would like to find out more about this opportunity or you would like to discuss this article further send me an email to mark@investinginproperties.com.au or call me on 0403274541.