Many economists are making forecasts about property claims that house prices will fall next year, but we believe they will rise in 2023. Unfortunately, those mainstream economists have terrible track records in forecast and real estate outcomes, partly or primarily because they think interest rates are the only factor in play.
It's a basic analysis done by the same people who, early in 2020, forecasted a property crash and what we've got instead was a property boom. Of course, we're more knowledgeable and sophisticated, so our forecast for next year is that overall property prices will rise only in some places.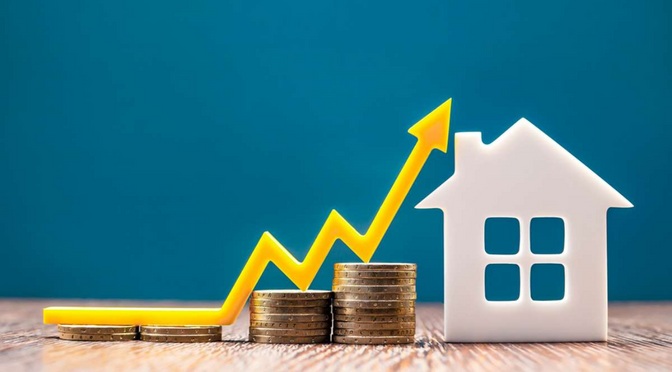 Of course, the same level of growth cannot happen across the country as we don't have a single market in Australia; we have many thousands of markets. Events in the local economy fundamentally drive all these markets, but our general position is that house and apartment prices are more likely to rise than fall. Here are some of the factors that will have an influence. The biggest one is that we have a significant home shortage in this country.
We have the lowest vacancy rates ever recorded in Australia, and we have a unique situation where vacancies are below one per cent almost everywhere across the nation. As a result, rents are rising strongly in most places by more than 20 percent per year. We often have a nationwide chronic rental shortage crisis and no short-term solutions.
The organizations which represent builders and developers have recently provided forward estimates. They confirm that they are building too few homes based on the population's needs right now, and for the next couple of years, the federal government has proposed building a million new homes over five years, but that starts in 2024.
In the meantime, we have a severe shortage of homes made worse by builders going broke every week and major developers deferring or cancelling big projects because of delays and cost escalations. At the same time, our international borders are now open again, and overseas migrants and students are pouring back into Australia. The federal government says it will lift the migrant intake by an additional 35,000 people in the current financial year.
The big question is where they will all live at a time when we have a shortage of homes and record-low vacancy rates. All of this puts enormous upward pressure on rents and property values simultaneously. In addition, we have a massive program of significant infrastructure developments across Australia. Unfortunately, the new federal budget has curtailed some of those projects. Still, the program of projects underway is considerable, creating economic activity and jobs. Out of that demand for real estate, the infrastructure program will be turbocharged because Australia is hosting not one but five global sporting events in the next ten years.
This has already generated investment economic activity, and employment is considerable, translating into real estate demand in specific locations. We still have significant government stimulus in the system boosting demand for real estate, including the regional boost for first-home buyers. We also have that other intangible but very relevant factor in play in times of economic disruption. Real estate in Australia tends to thrive, as we've seen multiple examples of this in the past 20 years or so since the start of the century.
We had 9/11 and the ".com" crash causing significant economic disruption worldwide with impacts in Australia. We had a real estate boom that lasted three or four years at that time. In 2008, the world experienced a global financial crisis, and back then, mainstream economists predicted that Australian property values would crash by as much as 40 percent. Still, property prices rose in 2009 and 2010.
When COVID hit early in 2020, they again forecasted significant decreases in our property values, but we got a property boom instead. The message repeatedly is that when there is substantial economic uncertainty, Australians put their faith in bricks and mortar and real estate values rise.
We will put the series of rising interest rates behind us, and consumers will absorb this, adjust and move on. The reality will be a severe shortage of homes, and amid rising demand from various sources, including the rising migrant intake, it's a recipe for prices to grow, and that's what we expect to happen in 2023.